Children often struggle with crisis and emotional distress. Yet, they may lack the expressive ability, insight or coping skills to deal with these challenges. Play therapy is used by trained counselors to help children express their feelings and move towards healing. I like to integrate imagination, nature, arts and crafts techniques as components of play therapy. It is an honor to witness the strength and resilience of children as they work through the concerns and challenges that have affected their young lives.
Their stories are truly amazing!

"You can discover more about a person in an hour of play than a year of conversation."
~Plato
Powered by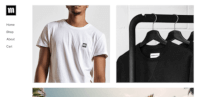 Create your own unique website with customizable templates.